Air Conditioning Service in Bartlett
For over 30 years Bloomingdale Heating & Air Conditioning has been providing air conditioning service in the Bartlett, Illinois area. Our team of licensed technicians are available for air conditioner inspections, repairs and replacements. We are proud to be Carrier Factory Authorized Dealers. Considering a new air conditioning system for your home? Call today to schedule your FREE in-home estimate.
Air conditioner not working? Call 630-517-0441to schedule a repair. We are now offering $30 off all service calls, we also offer FREE in-home estimates.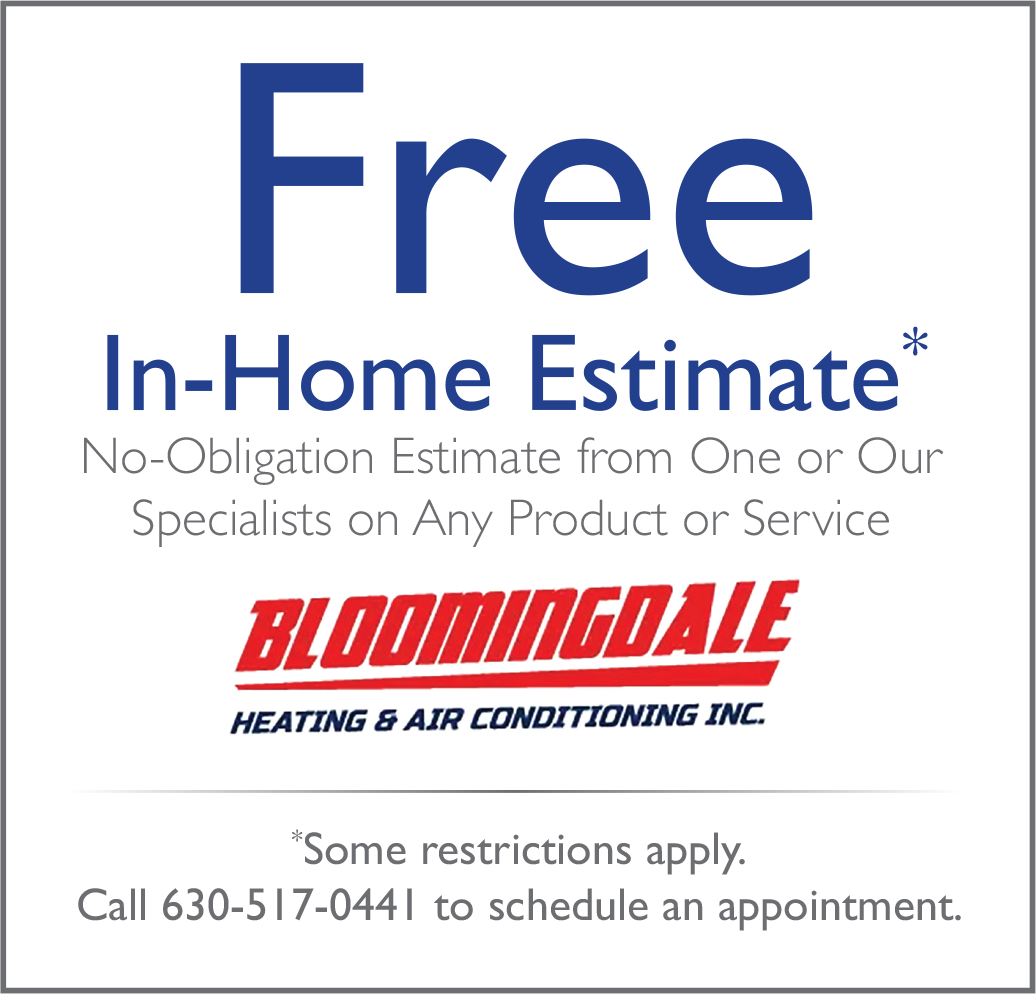 HVAC Coupons Bartlett, Illinois
Money saving coupons to make sure your HVAC needs stay affordable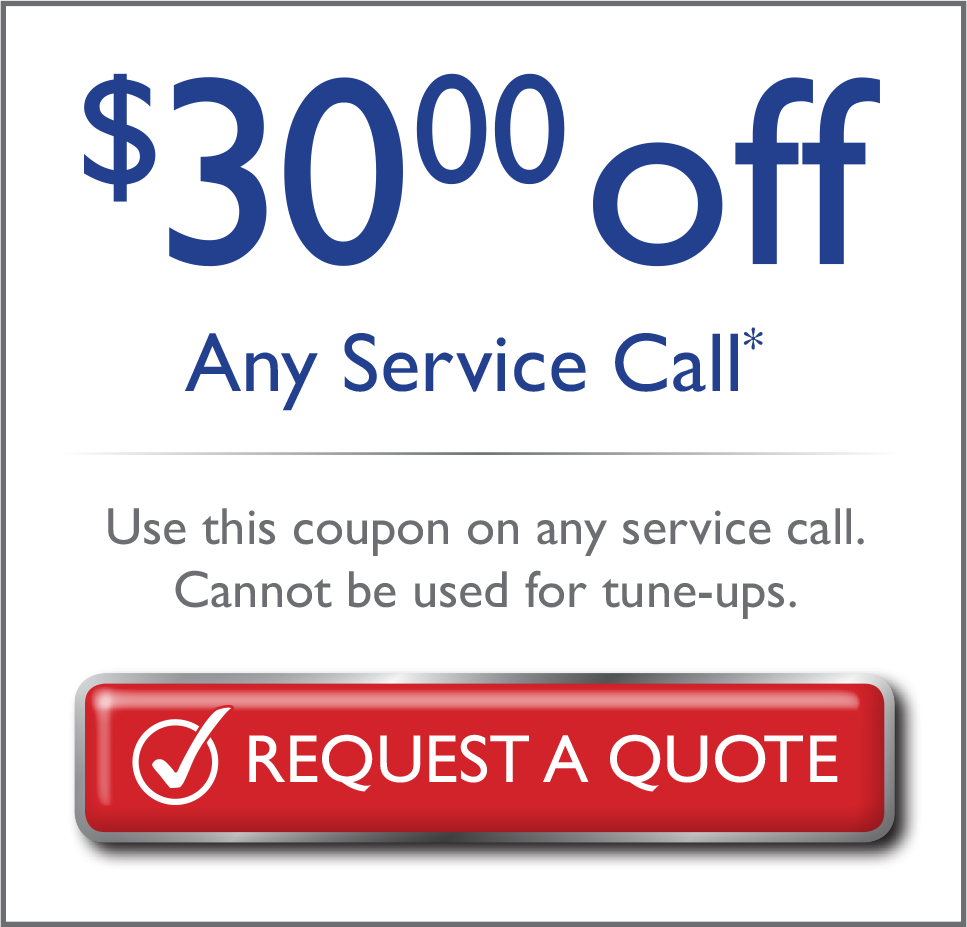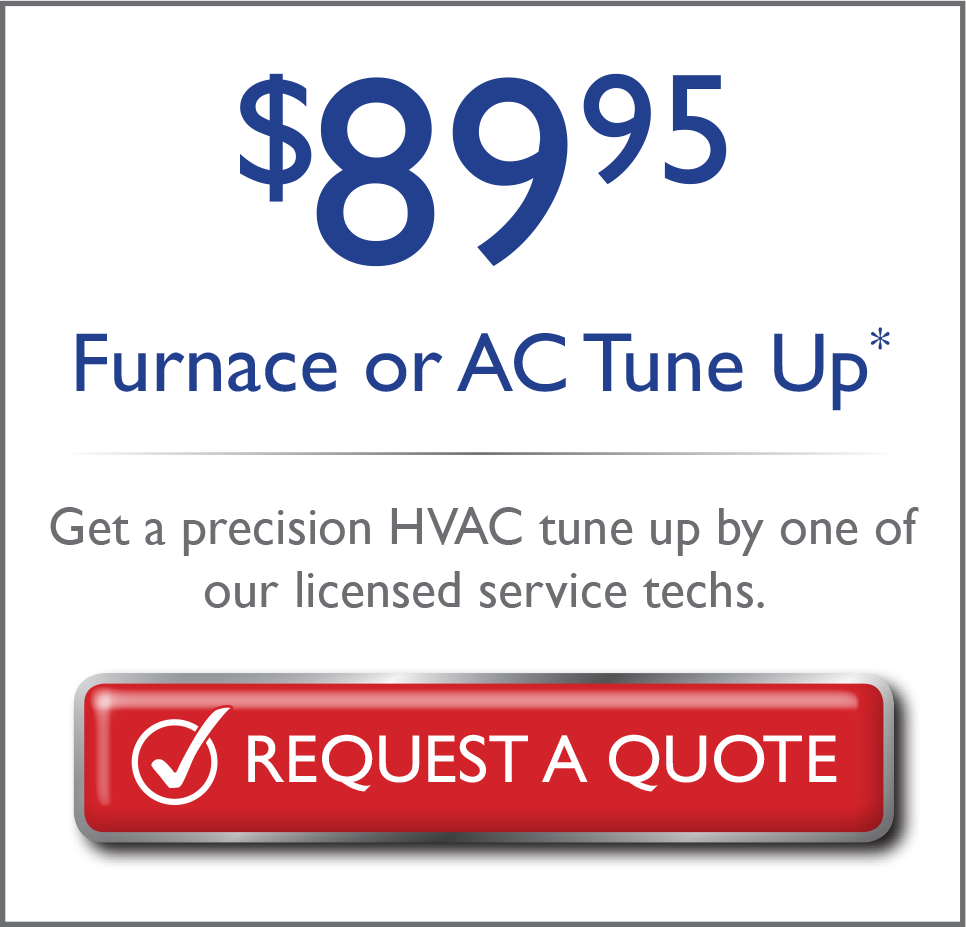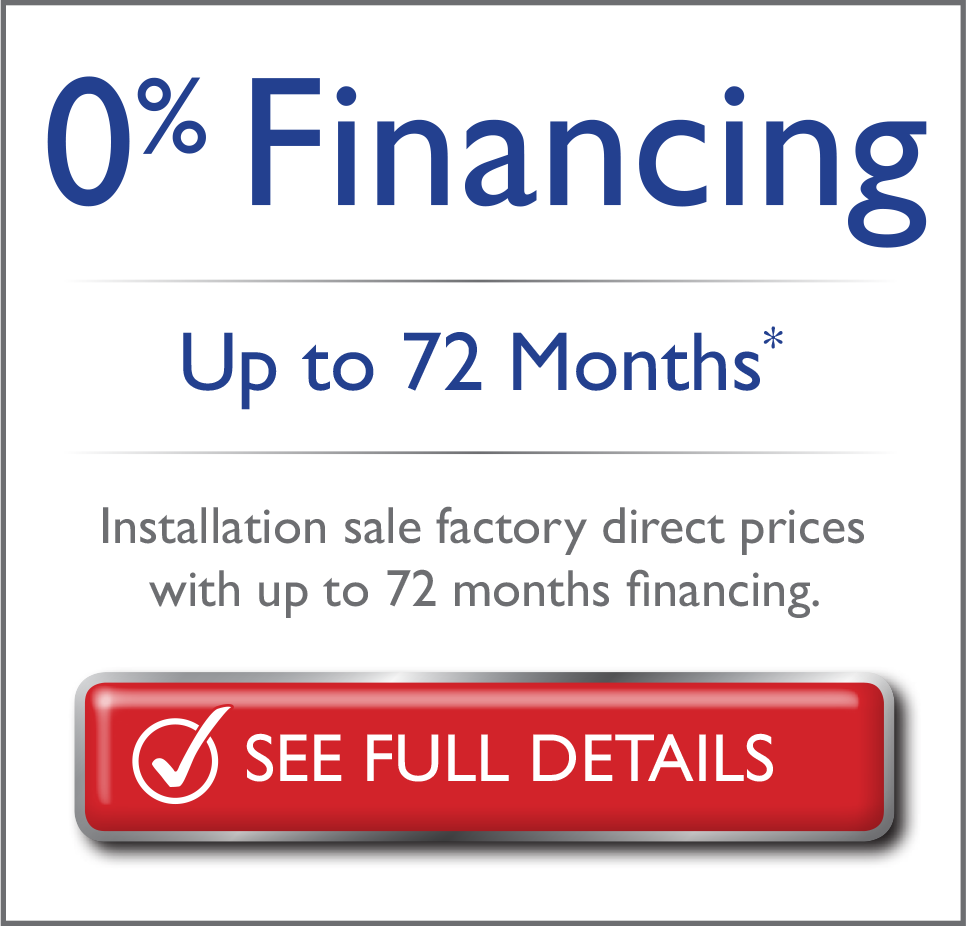 Air Conditioning Inspection Service in Bartlett
One of the reasons you don't want to hold off on a repair is because a repair might be relatively cheaper to accomplish. However, much like a car engine, if you continue to ignore the problem, then the entire system will go, leading to a costly replacement unit. Bloomingdale HVAC believes in helping their customers wherever they can and that includes saving money. This is also one of the reasons why we offer inspection services for your air conditioning system.
Inspections can prevent a catastrophic failure of your system, especially if your system is older or showing signs of wear. Having your air conditioning unit inspected each year will not only ensure the life of your system, but also prevent you from having to replace the entire system in the future. You never want to get caught in the middle of July when the temperature is 100 degrees or higher, with no air conditioning system. Bloomingdale HVAC is always on hand to make sure your unit is working, running effectively, and will identify ways that you might be able to save money.
One of the biggest problems we notice is that air conditioning systems need to be right for the house they are cooling. Sometimes people either don't have a good enough system to cool the entire home or have a bigger system for the home than they may need. Custom fit air conditioning systems for your home will save you money in the long run because your system will not have to run as long to cool down the house. Inspection services can also give insight into ways you can possibly save money by getting a new system. With the advancement of technology, air conditioning systems are relatively cheaper than they were, and also run more efficiently, cutting down on your monthly bill.
In the end, Bloomingdale HVAC can save you money, time, and help you lower your cost of air conditioning with our multi-point inspection service for your home.
Air Conditioning Repair in Bartlett, Illinois
Bloomingdale HVAC is one of the top recognized air conditioning services throughout the Bartlett area, for repairing air conditioners when they break down. Just because your air conditioning system is not working does not mean you have to replace the entire system. You can rely on us to come out and isolate the problems you are having and know that we will have the parts you need to repair as quickly as possible.
When it comes to air conditioning repair we are on hand whenever you need us, even with advice to walk you through what you need. We take time out to understand the problem and work with you in order to find the best solution necessary.
There are some warning signs that your air conditioning system might be broken. If you are experiencing any of these please call Bloomingdale HVAC today:
When your air conditioner turns on you hear a knocking noise
Your conditioner is blowing air but it doesn't feel cold or the room is not cooling off
Your air flowing out is significantly less than it was before
There is moisture build up inside your unit or around your unit
There is a bad smell coming through your vents
Replacement & New Air Conditioning Installation Bartlett
Bloomingdale Heating and Cooling is a licensed Carrier dealer. Carrier is the standard in the industry when it comes to replacing and installing new air conditioning units in your Bartlett, Illinois home.
Learn More
Find out more about Bloomingdale Heating & Air Conditioning and how we can help you today when you call (630) 539-1896 or contact us online.
"

Bloomingdale Heating and their entire staff are top notch. No matter if it's for service or installation they have always been on time, clean, neat , and they always finish the job as promised.
I have been using this company for over 15 years at my home and business. The owner has always worked with me to provide the best possible price.
I highly recommend them for all your

heating and cooling

needs.

"
"

Anthony fixed our AC last summer during a heat wave! He provided excellent service and suggested a plan to avoid costly upgrades earlier than needed. Both our furnance and AC continue to work well due to Bloomingdale Heating's ongoing maintenance (knock on wood). We will definitely call again when we need an

HVAC

company for maintenance, installs or repairs.

"
Bloomingdale Heating and Air Conditioning
476 Lake Street
Roselle, IL 60172
Phone:630-517-0441
Fax: 630-539-1896
Email: bloomingdalehvac@gmail.com