Commercial HVAC Service In West Chicago IL
Available 24/7
Call:630-517-0441
Learn More
Find out more about Bloomingdale Heating & Air Conditioning by calling 630-517-8441
Your Title Goes Here
Your content goes here. Edit or remove this text inline or in the module Content settings. You can also style every aspect of this content in the module Design settings and even apply custom CSS to this text in the module Advanced settings.
Commercial A/C Repair in West Chicago
If you're a business owner in West Chicago and want the same great service that we provide to homeowners, you are in luck! Bloomingdale Heating and Cooling applies its same expertise to your commercial air conditioning so that you can have peace of mind knowing that your employees and patrons are as comfortable as possible. We do commercial air conditioning repair, commercial air conditioning replacement, and commercial air conditioning inspection services and maintenance for your business whenever you need us. Contact us today to schedule an appointment at your convenience and we guarantee prompt and efficient service. We even offer 24/7 emergency service because we know that unfortunate events often happen at the most inopportune times!
Commercial Air Conditioning Problems in West Chicago Illinois
Summers in West Chicago IL bring a lot of stress to A/C units with temperatures consistently above 90 degrees. If you want to be extra sure that your air conditioning service is able to work through the hottest weather, make sure you call Bloomingdale HVAC for maintenance services. Getting a small issue with your A/C unit resolved can prevent a larger and way more expensive problem. Be ready for when customers walk into your business solely for the purpose of cooling down! Bloomingdale HVAC can help make sure your business is ready for any season! We guarantee that we can help your business to keep running smoothly and without interruption. Call our experts for any of your HVAC needs! View Client Reviews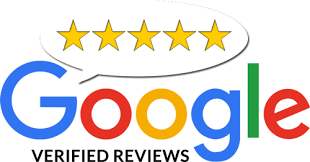 We fully trust our professional technicians to provide the quality service that you deserve. You can expect fully prepared and knowledgable technicians that will efficiently resolve whatever issue that you might be experiencing. We provide thorough inspections so we don't miss any problem, big or small. We are able to properly install new units for you too! Continuous training on all makes and models lets our technicians be fully capable to utilize the best methods to get the job done. We know how important it is for you to get your business in West Chicago up and running as soon as possible.
Check out the common issues we are more than capable of fixing below:
Maintenance Problems:

 

Maintenance work is recommended annually. The placement of commercial A/C units typically on a roof means that the system is exposed to the elements and running more frequently. Prevent the need for extensive repairs and system malfunctions by calling us for annual maintenance.

Clogged Filters:

 

Clogged filters and dirty filters are the top reason why air conditioning systems break down faster than normal. Whether it is a commercial unit or a residential unit, the easiest way to avoid issues, increase the longevity of the system, and optimize the efficiency is to regularly change the filter.
Refrigerant Leaks:

 The way your air conditioning unit works is by taking warm air in, passing it over coils, and the refrigerant cools the air and blows it back in your business.

Leaking refrigerant is a common issue in commercial air conditioning units. If air is blowing through your store but it is not cold, there could be a problem with your refrigerant.
Air Balance Problems:

 

If one office in your building is always cold, and another office is always hot, this could be a sign of improper ductwork or improper balancing in the dampers for your store or business. Call us today and we can make sure that your duct works and dampers are balanced correctly.
Thermostat Problems:

  In some cases your air conditioner is fine, but the thermostat is faulty. Make sure you have a professional install a new one becuase it is often more technical than people think.
Commercial Air Conditioning Services West Chicago
The best choice you can make for your business during the hot weather is Bloomingdale Heating and Air Conditioning. For the best service in West Chicago Illinois and surrounding areas, call us for any issues that arise in your retail, commerical or office building:
Odd noises like knocking or scratching coming through your system
Inconsistent airflow or one area of your business being hotter/colder than the rest
An unexpected rise in your normal electricity bill
Odors and smells that you never noticed before
Trust Bloomingdale HVAC to get your business back this summer!
Bloomingdale Heating and Air Conditioning
476 Lake Street
Roselle, IL 60172
Phone:630-517-0441
Fax: 630-539-1896
Email: bloomingdalehvac@gmail.com